Find your
local centre
Find your local PTA Garage today - we have seven branches located across South England, including six DVSA approved MOT testing centres.
We stock a wide range of quality tyres including Avon, Bridgestone, Continental, Dunlop, Firestone, Goodyear, Hankook, Michelin, Pirelli, Uniroyal and Yokohama at competitive prices and available for fitment at your local PTA Garage Services branch.
Each of our branches is fitted with the latest equipment and our dedicated team of specialists can offer a range of services including Car Servicing, Batteries, Brakes, Air Conditioning, Motorbikes, Diagnostics, Exhausts, Clutches, Wheel Alignment, Wheel Balancing, Timing Belts and Welding.
If you would like more information contact your local PTA Garage Services directly or contact our head office on 0208 655 4444.
For online enquiries you can email info@ptagarages.co.uk.
PTA Garage Services Bromley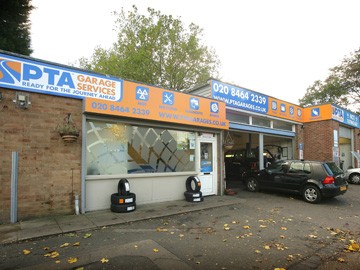 40 Letchworth Drive
Bromley
BR2 9BE
Mon - Fri: 8:30 - 17:30
Sat: CLOSED
Sun: CLOSED
PTA Garage Services Edenbridge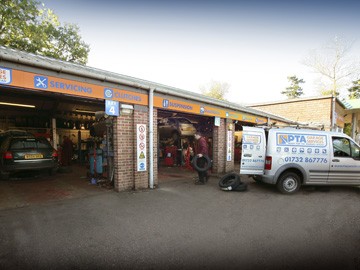 Mill Hill Garage
Mill Hill
Edenbridge
TN8 5DQ
Mon - Fri: 8:30 - 17:30
Sat: 8:30 - 16:30
Sun: CLOSED
PTA Garage Services Folkestone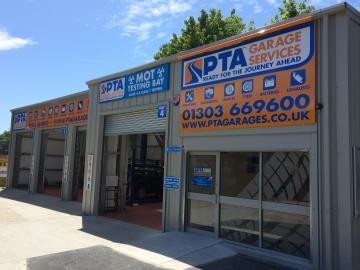 Tram Road Service Station (Jet)
Tram Road
Folkestone
CT20 1TE
Mon - Fri: 8:30 - 17:30
Sat: CLOSED
Sun: CLOSED
PTA Garage Services Hopcroft / Bicester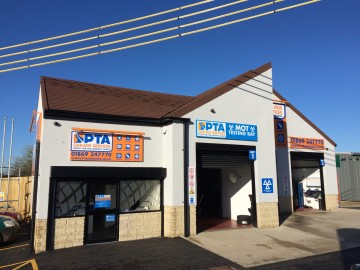 Hopcrofts Holt Service Station (Jet)
Hopcrofts Holt
Steeple Aston
Bicester
OX25 5QQ
Mon - Fri: 8:30 - 17:30
Sat: CLOSED
Sun: CLOSED
PTA Motorstore Oxted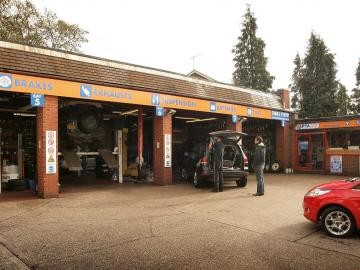 46 Church Lane
Oxted
RH8 9NB
Mon - Fri: 8:00 - 17:30
Sat: 8:00 - 17:00
Sun: CLOSED
PTA Garage Services Shirley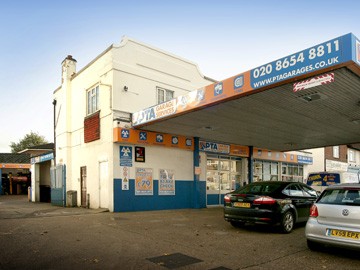 274 Wickham Road
Croydon
Shirley
CR0 8BJ
Mon - Fri: 8:30 - 17:30
Sat: 8:30 - 16:30
Sun: CLOSED
PTA Garage Services South Godstone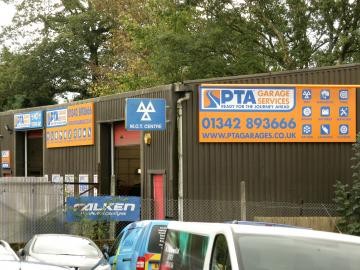 Unit 2 South Godstone Garage
Eastbourne Road
South Godstone
RH9 8EZ
Mon - Fri: 8:00 - 17:30
Sat: 8:00 - 13:00
Sun: CLOSED
PTA Garage Services Watton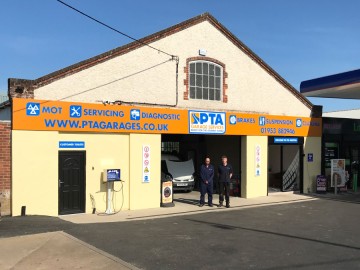 45 Thetford Road
Watton
IP25 6PN
Mon - Fri: 8.30 - 17:30
Sat: 8:00 - 13:00
Sun: CLOSED