Avon Quick Quote
Looking for tyres and don't know your reg? Click here

Owned by the Cooper Tyre & Rubber Company, Avon was founded in 1904 in Stoke, England. Since their beginnings, Avon has grown in to one of the most trusted and recognised tyre manufacturers in the world, making a name for themselves as the official supplier of Formula 3000.
View some of the Avon Motorbike Tyres available at PTA Garage Services Shirley.
Order your new Avon tyres online from PTA Garage Services here.
Summer Car Tyres
Avon ZZ5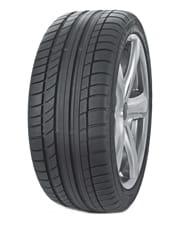 The Avon ZZ5 offers ultra-high performance for dynamic drivers and high end sports cars. Constructed with Intelligent Asymmetric Tread Design (IATD), this tyre is designed to promote balanced tread wear and give enhanced tread grip.
The Avon ZZ5 can also deliver confident handling in wet and dry conditions thanks to its wide continuous outer shoulder.
OptiNoise technology has also been used to encourage a quieter drive and functional rim flange protectors work to safeguard your alloy wheels from damage.
Avon ZT5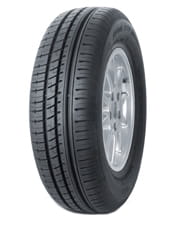 Designed for small to medium sized passenger cars, the Avon ZT5 is a modern summer tyre ideal for everyday use.
This tyre provides excellent wet weather performance thanks to three wide circumferential grooves which work to disperse water from the surface of the tyre for superior aquaplaning resistance.
Constructed with Avon's specialist pitch sequencing technology the Avon ZT5 offers a quiet and comfortable drive. Furthermore, the Avon ZT5 delivers excellent steering response and superior handling capabilities.
Avon ZV3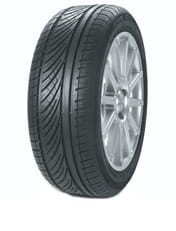 Delivering outstanding levels of grip in both wet and dry conditions, the Avon ZV3 is a superior summer tyre ideal for high performance cars.
Designed with a unique tri-sector tread pattern, the Avon ZV3 is optimised for ultra-quiet driving, resulting in a more comfortable driving experience.
This tyre provides superior handling capabilities thanks to its silica/carbon compound which increases grip, enabling the driver to retain control. In addition, an asymmetric tread pattern design works to evacuate water from the surface of the tyre to improve resistance against aquaplaning.
Avon ZZ3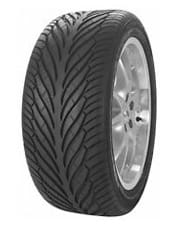 Designed to provide high levels of safety in wet conditions, the ZZ3 is a superior tyre for high performance sports cars.
Constructed with a specialist silica-carbon combination compound, the ZZ3 delivers enhanced gripping capabilities on both wet and dry surfaces. This tyre also provides excellent aquaplaning resistance thanks to its innovative V-shaped tread pattern which works to evacuate water from the tyre tread to improve traction in wet conditions.
Furthermore, specialist Avon OptiNoise technology works to minimise noise levels for a quiet and comfortable driving experience.
Avon ZV5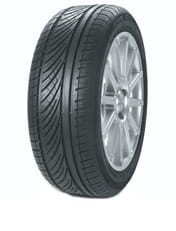 The Avon ZV5 is a premium performance tyre that delivers outstanding grip and excellent handling for a smooth and stable drive even at high speed.
Constructed with a strengthened sidewall, the Avon ZV5 works to resist tyre deformation for enhanced stability, resulting in excellent steering precision. Thanks to a specialist rim flange protector this tyre helps to resist damage from kerbing for all sizes of alloy wheel.
In addition the Avon ZV5 is optimised to deliver excellent braking performance in wet and dry conditions for a safe and comfortable ride at high speed.
Summer 4x4 Tyres
Ranger ATT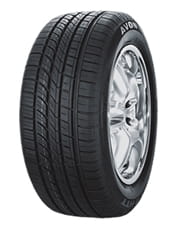 The Ranger ATT is a premium all terrain tyre designed to provide high levels of performance both on and off-road.
Constructed with Stepped Tread Elements, this tyre is optimised to retain tread block stiffness whilst driving so tyre deformation is reduced and stability is enhanced, resulting in superior traction on dry surfaces.
In addition, specialist Avon OptiNoise technology works to minimise noise levels for a quiet and comfortable driving experience.
Ranger 70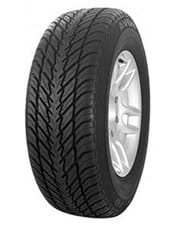 Ideal for high performance 4x4s, the Ranger 70 provides superior handling and high levels of stability even at speed.
Designed with a direction tread pattern which features v-shaped grooves, this tyre delivers excellent grip and enhanced traction on wet surfaces as the optimally shaped grooves work to evacuate water rapidly from the tyre tread.
The Ranger 70 offers superior driving stability thanks to its increased sidewall height and specialist compound which work together to enhance handling and steering precision for a stable and responsive drive.
Summer Van Tyres
Avanza AV11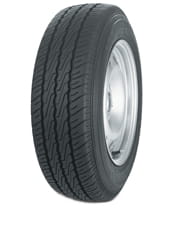 Designed for modern, high speed vans, the Avanza AV11 delivers excellent handling capabilities and long tyre life.
Constructed with robust sidewalls, this tyre provides resistance against kerbing and other damage for a prolonged tyre life - and the Avanza AV11 offers a 10% increase in tyre life in comparison to its predecessor Avanza AV9.
Built with an improved tyre footprint, the Avanza AV11 is able to retain improved contact with the surface of the road to deliver optimal stability and grip, resulting in superior handling capabilities.
Avon AV9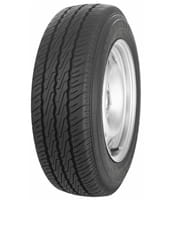 Offering exceptional support for heavy loads and guaranteeing high performance, the Avon AV9 is one of the best van tyres available on the market.
Constructed with an innovative tread pattern, this tyre better resists the impact of day to day driving, resulting in an extended tyre life and excellent value for money.
The Avon AV9 can also boast high resistance to kerb damage thanks to its reinforced sidewall.
For further information visit the Avon website.