Ready for the journey ahead
Work guaranteed
40 years keeping cars on the road
Repairs prioritised to keep driving costs down
Service book stamped, warranty protected
Quick Quote
Looking for tyres and don't know your reg? Click here
Class 7 MOTs
At PTA Garage Services Folkestone, we have the specialist equipment and expertise to be able to offer DVSA approved Class 7 MOTs on site.
Which Vehicles Require a Class 7 MOT?
The Class 7 MOT is for light commercial goods vehicles which weigh between 3,000kg and 3,500kg. You can find out the weight of your vehicle by checking your vehicle handbook or by calling the customer service number in your handbook and explaining the year, make, model and identification number of your vehicle. If your vehicle has been presented with a manufacturer's plate and a ministry plate, the weights listed on the ministry plate are the ones that you should use.
A Class 7 MOT test is required every 12 months, once your vehicle is 3 years old, however, it is important to remember that the MOT is not a mechanical test of your vehicle, and regular servicing should be undertaken to maintain the condition of your vehicle.
Book Class 7 MOT Online
Book your next Class 7 MOT today. We offer free retesting within ten days if your vehicle does fail its Class 7 MOT.
What is checked during the Class 7 MOT?
Car Exterior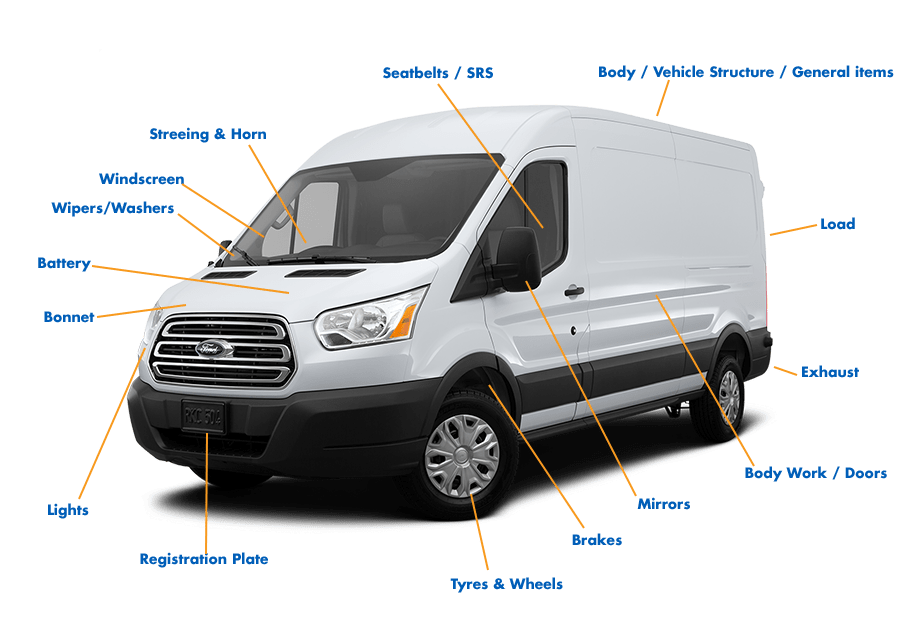 Lights
The condition, operation and security of the lights on your vehicle will be checked. This includes front and rear lights, fog lights and stop lights. Your direction indicators and hazard warning lights will also be examined. You need to ensure that all lights are working, are not obscured and are in the correct position.
Mirrors
Commercial goods vehicles are required to have two mirrors or indirect vision devices. These mirrors or devices must provide the driver with an adequate rear view of the road.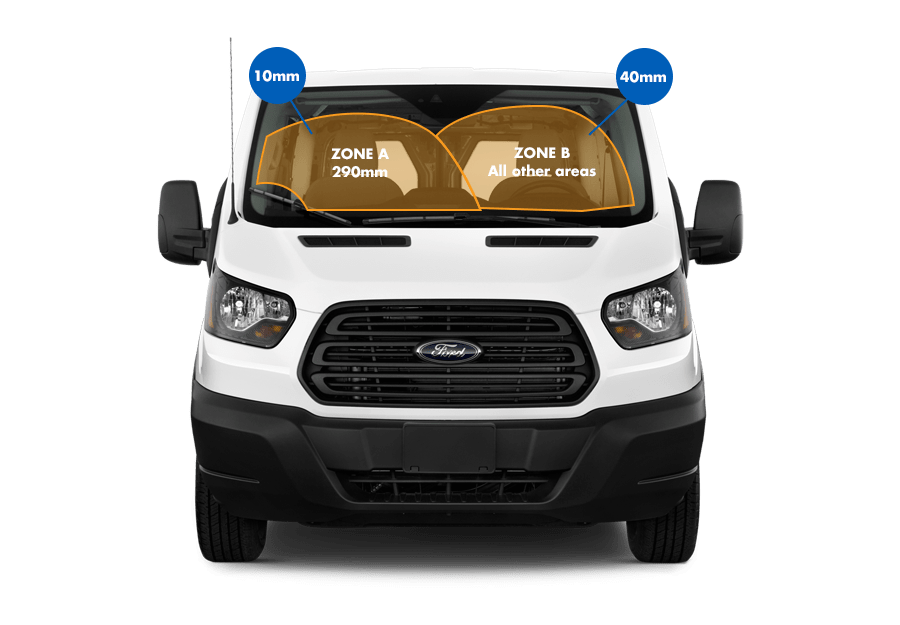 Windscreen
In any area of the windscreen directly in front of the driver, known as the swept area, there must not be any damage or instruction to the view larger than 10mm. Any visible chips and cracks to the windscreen will be examined and damage outside of the swept area larger than 40mm will cause an MOT failure. Windscreen wipers and washers will also be examined for their condition, security and effectiveness
Tyres and Wheels
Tyres will be checked to ensure that all four are the correct size and match each other in structure. They will be tested to ensure that the load index and speed ratings match your vehicle specifications. The condition of your tyres will be checked for surface damage and tyre pressure and tread depth will be measured. Wheels will also face inspection as testers will be looking for cracks, damage and distortion.
Body
The body of your vehicle will be inspected for any excessive damage and corrosion. It must also be free from any sharp edges which may cause injury.
Doors
The doors on your vehicle must be able to be opened from both outside and inside the vehicle and each door must latch securely when in the closed position. Door hinges, catches and pillars will also be checked to ensure that they are in sound working condition.
Registration Plates
A vehicle will not pass its MOT test without a registration plate at both the front and rear of the vehicle. Both plates must be securely attached to the vehicle and must not be obscured, faded or overly deteriorated.
Vehicle Identification Number
Your vehicle must permanently display a legible Vehicle Identification Number or risk MOT failure. This should be secured to the vehicle or stamped/etched on the body or chassis.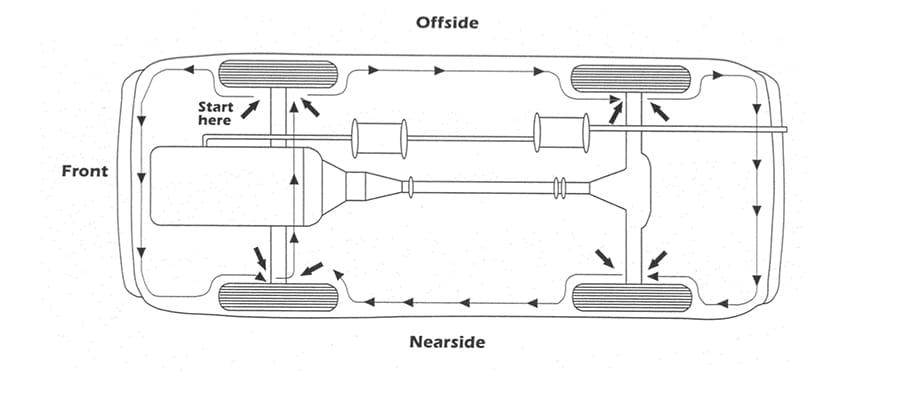 Engine
Steering and Suspension
The steering on your vehicle will be thoroughly checked during the MOT test. It will be tested for strength and condition by being pushed in various directions. If signs of wear and damage to the steering components are found your vehicle will not pass its MOT test. Suspension systems will also be checked for any damages such as corrosion, distortion and fractures.
Brakes
Your vehicle's brakes will be meticulously checked in the MOT test. The testers will need to ensure that the overall condition of the brakes, discs, pedals and levers are all in working order. A brake performance test will check the efficiency of your brakes and all relevant warning lights will be observed as will the electronic park brake (where applicable).
Exhaust and Emissions
Your exhaust system will be checked for condition and security. Signs of damage or leaking will mean that your vehicle will not pass its MOT. The fuel system will also be checked for leaks. Your vehicle will also be checked for ensure that it meets the correct requirements for exhaust emissions.
Car Interior
Seatbelts
All goods vehicles manufactured after April 1st 1987 require a three point belt in the driver's seat and specified front passenger seat. Each seatbelt will be checked for security and condition, including all attachment and adjustment fittings. Seats fitted to the rear of the driver's compartment in goods vehicles are not required to be fitted with seatbelts, unless this seat is the specified front passenger seat.
Seats
The driver's seat and specified front passenger seat will be checked for security. The MOT test also requires that these two seats can be secured in an upright position and that that the driver's seat position can be adjusted.
Horn
The horn must emit a continuous uniform note and this must be loud enough to be heard by other road users.
Speedometer
A speedometer must be fitted and in working condition. An MOT tester will check that it can be illuminated and if the dial glass is cracked, they will check that the speedometer can still be clearly read and there is no possibility of fouling the indicator needle.
Book your next Class 7 MOT at PTA Garage Services Folkestone today. All of our MOT testers are trained to the highest level of DVSA standards and our Folkestone branch is fully equipped for Class 7 MOT testing. We also offer free retesting within ten days if your vehicle does fail its Class 7 MOT.
Find out what is checked during the Class 4 MOT here.