Dunlop Quick Quote
Looking for tyres and don't know your reg? Click here

View some of the Dunlop Motorbike tyres available at PTA Garage Services Shirley.
Order your new Dunlop tyres online from PTA Garage Services here
Summer Car Tyres
SP SportMaxx GT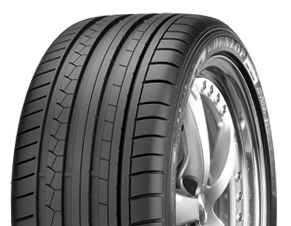 Exceptional dry grip and responsiveness, for high performance sports driving
The tread compound use in this tyre is mixed with racing carbon black to increase dry grip and braking performance. Precise handling and responsiveness is achieved thanks to Dunlop Touch Technology. This combines several advanced features that deliver accurate handling and responsiveness. The SportMaxx GT maintains its shape at motorway speeds, which helps to reduce wear. The structure allows pressure to be distributed across the contact patch more evenly, resulting in smoother transitions from straight to corner.
SP Sport FastResponse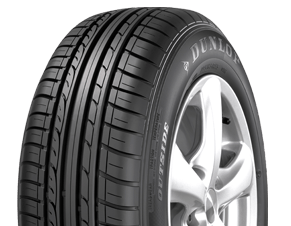 Superb road feedback for responsive handling on wet and dry roads
The SP FastResponse benefits from Dunlop Touch Technology. This is a set of advanced features that deliver a more tactile and responsive drive. The tyre sports a flatter tread profile which puts more rubber in contact with the road. Enjoy reliable handling on wet roads thanks to the wide grooves that rapidly disperse water in rainy weather. High amounts of silica have been included in the compound to increase wet grip, resulting in shorter braking distances. The asymmetric tread features a stiff shoulder block to maintain stability when cornering and evenly distribute pressure leading to smoother transitions from straight to corner.
SportMaxx RT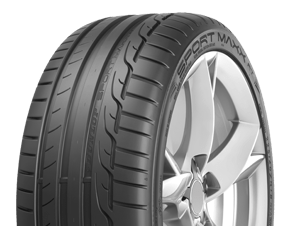 Motorsports grip and braking for a dynamic driving experience
The SportMaxx RT delivers superb wet and dry grip thanks to adaptive compound technology. Specialist polymers adapt to the textures of road surfaces. This maximises road contact and increases grip. Stable high speed handling is achieved thanks to massive outer shoulder blocks. These help to enhance stability and handling when cornering. Dunlop's innovative Short Braking blocks ensure shorter braking distances when travelling at speed. These extra stiff blocks increase road contact under braking force.
SP SportMaxx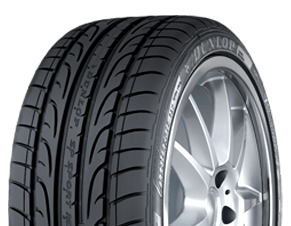 Maximum grip and handling, maximum driving pleasure
Dunlop Touch Technology is behind the exceptional performance of the SP SportMaxx. As more rubber is in contact with the driving surface, pressure is spread evenly across the tyre. Proven on the race track, the specialist rubber compound delivers extra grip on both dry and wet roads. Acceleration is more responsive and braking times are proven shorter. The durable compound is long wearing for increased mileage and tyre longevity. Special tread regions included in the tread design, eject water rapidly from under the tyre footprint, reducing the risk of aquaplaning on rain-soaked roads. A smooth and precise ride at high speeds is also evident, thanks to a stable centre rib design. The tread pattern minimises noise for a quieter and more comfortable ride.
SP SportMaxx TT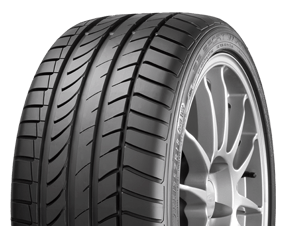 Precision handling for high performance sports cars
The SP SportMaxx TT benefits from DuPont™ Kevlar technology. The tough compound used in this tyre creates a stiffer sidewall which means improved driving precision. Dunlop Touch Technology ensures high levels of responsiveness and road feedback. The tread design evenly distributes pressure across the contact patch of the tyre. Smooth transitions from straight to curve give drivers more time to feel the road and react at high speeds. The asymmetric groove arrangement enhances grip further, giving more control at motorway speeds.
SP StreetResponse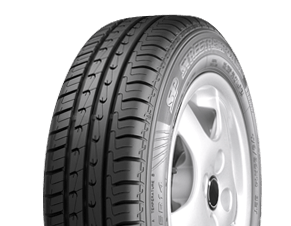 Superior dry handling and fuel efficiency, for city cars
Dunlop Touch Technology allows for responsive dry handling. The tight link is maintained between rim and tyre which gives drivers a tactile feel for the driving surface. With this enhanced road feedback, driving becomes much more enjoyable. Confident driving in wet weather can be achieved with the SP StreetResponse thanks to the asymmetric tread design. This increases grip on wet roads as the grooves in the tread evacuate water rapidly. The tread compound lowers rolling resistance to give drivers greater fuel efficiency, without compromising wet grip.
StreetResponse 2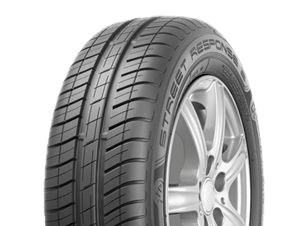 Enhanced wet and dry performance for city cars
This tyre features a rounded footprint which helps to cut through water - providing enhanced traction on wet roads. Multiple lateral grooves shorten braking distances on dry roads and twin circumferential grooves help to enhance wet traction capabilities at the same time.
Sport BluResponse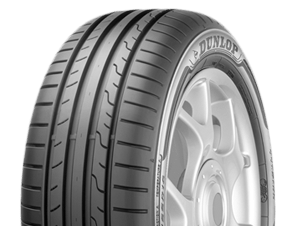 All grip, no compromise
A polymer compound has been included in the compound of this tyre to give drivers better grip and handling on wet roads. The large central grooves in the tread mean water is evacuated more quickly, which reduces the risk of aquaplaning. Dunlop's innovative Short Braking blocks reduce braking distances on both wet and dry roads. Designed for high performance driving, these extra-stiff blocks increase road contact under braking force. An aerodynamic shape and low-heat compound, reduces rolling resistance by 30% compared to its predecessor. That translates to average savings of £100 per year in fuel costs.
SP Sport 01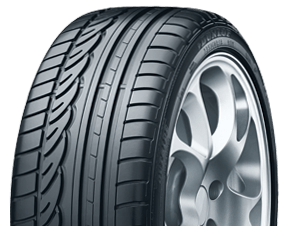 A multi-talented tyre for mid class and luxury vehicles
Experience smooth and stable motorway driving with this tyre for luxury cars. A specialist compound enables the tyre to maintain its shape at high speeds. This enables precise cornering control. The asymmetric tread pattern increases stability on straight roads and also around corners. The full silica compound ensures high levels of grip and braking power in wet and dry conditions. The tyre features special blocks in the tread which rapidly disperse water in very wet conditions. The block design allows for a quieter ride as the tyre cancels out irritating frequencies. This increases comfort when driving and prolongs tyre life.
SP Sport 9000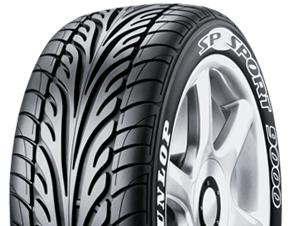 Responsive sports handling with maximum comfort
Get maximum enjoyment from your high performance car with the SP Sport 9000. A Silica Plus racing compound means noticeable improvements in acceleration grip and braking ability. Superb handling on wet roads is achieved thanks to sharp directional grooves which rapidly disperse water in heavy rain conditions. This tyre keeps its shape at motorway speeds, giving drivers a smooth and stable ride. The tread is designed to reduce interior and exterior noise, which results in a quieter experience for you and those around you. A long wearing compound gives drivers more miles between tyre changes.
Winter Car Tyres
SP Winter Sport 3D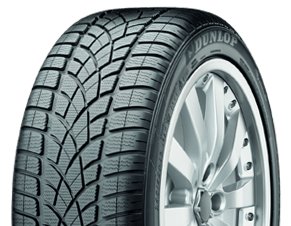 A high performance tyre for unpredictable winter weather
The Winter Sport 3D means driving is possible in all winter weather conditions. Thanks to three different sipes positioned on specific parts of the tyre, the SP Winter Sport 3D gives drivers a better feel for the road, which is crucial for establishing control and handling. Excellent wet and dry grip is achieved as a result of the special silica compound. This enables the tyre to stay flexible at low temperatures and give high levels of grip on wet and dry roads. Pressure is distributed evenly across a wide contact patch, helping to maintain road adherence. Directional grooves enable rapid water drainage, increasing aquaplaning resistance too.
SP Winter Sport 4D
Superb winter handling and grip for high performance cars
Exceptional performance on winter roads is provided by the SP Winter Sport 4D. A unique tread design along with high grip materials, means this tyre delivers optimal control on snow, ice, wet and dry surfaces. Enhanced snow and ice traction is achieved as a result of the unique tread design. A large number of biting edges in contact with the road, as well as deep snow notches, gives drivers enhanced traction on snow and ice, when accelerating, braking and hill climbing. Directional grooves are included in the design, to help evacuate water quickly and prevent aquaplaning. The high grip compound is optimised to deliver shorter braking distances on wet roads.
SP WinterResponse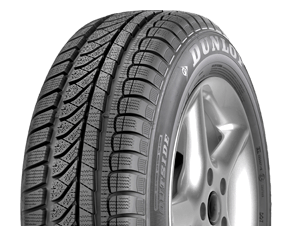 Balanced performance for all winter conditions
This tyre answers the varying demands of winter driving. An asymmetric tread pattern design, means that dedicated areas of the tyre perform specific tasks. This results in a good balance of wet, snow and ice driving properties. Two types of blades included in the tread, work together to help maintain good traction, braking and cornering on snow. This tyre also benefits from a high silica tread compound. This retains elasticity at low temperatures and as a result, increases traction on ice and snow. Dunlop Touch Technology is responsible for the advanced features that give drivers a better feel for the road surface, maximising handling and vehicle responsiveness.
SP Winter Sport M3
Premium winter performance
This tyre is equipped with high density sipes which give excellent traction and control in snowy conditions. High aquaplaning resistance is achieved by the wide grooves also included in the tread pattern. These help to quickly evacuate water and slush and ensure optimal control on wet and thawing roads. The directional element of the tread pattern, means enhanced traction and shorter braking distances on winter roads. The Dunlop RunOnFlat technology included in the compound, allows for continued driving after a puncture or blowout for up to 50 miles, at a maximum speed of 50 mph.
For further information visit the Dunlop website.