Firestone Quick Quote
Looking for tyres and don't know your reg? Click here

The Firestone Tire and Rubber Company was founded in 1900 on a determination to offer the quality and service it takes to win the race. Firestone initially supplied tyres for buggies and wagons and then began creating car tyres. They are renowned for making the non-skid tread pattern an industry standard in 1909. Today, Firestone are owned by the Bridgestone Corporation.
Order your new Firestone tyres online from PTA Garage Services here.
Summer Car Tyres
Multihawk 2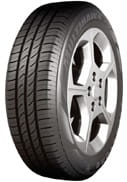 The Multihawk 2 is a superior summer tyre providing excellent all round performance and a smooth ride. This tyre has been designed to deliver shorter braking distances in wet and dry conditions for enhanced safety on the road. Thanks to a specialist tread design, the Multihawk 2 offers a quiet and comfortable drive and its subtle, elegant design provides a pleasing aesthetic.
Firehawk SZ90μ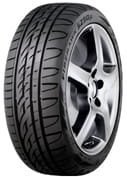 Designed with dynamic drivers in mind, the Firehawk SZ90µ provides an exceptional sports performance. Built with a reliable all-surface grip, this tyre delivers superb handling capabilities and excellent steering control, even when cornering. The Firehawk SZ90µ is also optimised to deal with wet weather, providing a predictable and reliable performance.
Firehawk TZ300α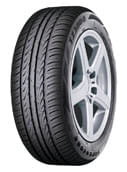 Optimised for all-round driving comfort and performance, the TZ300α provides a smooth and stable drive in all summer conditions. Designed to deliver good handling, this tyre offers high levels of safety on the road. A robust tyre design contributes to durability, ensuring reliable performance and longer tyre life. Furthermore, a modern, stylish design gives this tyre an attractive appearance.
Winter Car Tyres
Winterhawk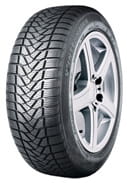 Designed with a specialist silica compound, the Winterhawk delivers excellent gripping capabilities in winter weather conditions for safe driving. Thanks to a specially designed tread, the Winterhawk provides optimal resistance against slush and ice and improved traction on difficult winter surfaces.
Summer Van Tyres
Vanhawk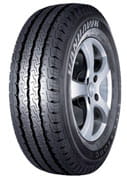 The Vanhawk is designed to deliver consistently high performance day in, day out for reliable driving you can depend on. Optimised to provide excellent mileage, this tyre offers durability and long tyre life. In addition, the Vanhawk provides superior traction for enhanced gripping capabilities and driving comfort.
For further information visit the Firestone website.